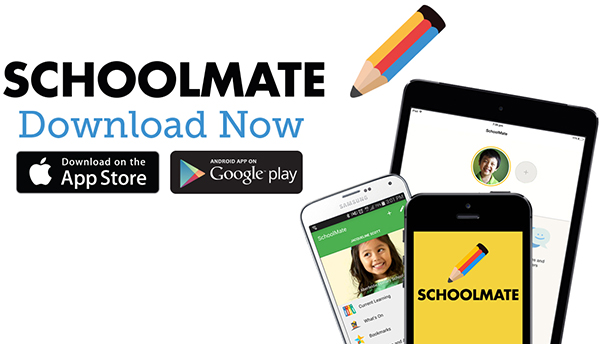 Schools might want to promote this out to their parents.
Students can share this with Mum and Dad
SchoolMate is a great App for parents of school-aged children in Victoria, Australia.
That's us!
Want to find out more about what your child is learning at school in each subject at each year level? Need practical tips about what you can do at home to help support your child's education? Produced by Victoria's Department of Education and Training, SchoolMate will provide parents with a road map to help aid their child's learning at home and at school.
For iPhones:
https://itunes.apple.com/au/app/schoolmate/id988650289?mt=8
For Android:
https://play.google.com/store/apps/details?id=com.gridstone.schoolmate
Website: